​
Rockbridge Area Community Services
Executive Director
Kim Shaw
Kim Shaw has held the role of Executive Director at RACS since March 2019. Prior to being honored with the opportunity to lead the agency, Kim had served in a staff role as a Developmental Disabilities Support Coordinator since September of 2016. Kim and her family relocated from Grayson County, VA to Rockbridge County in 2016. Before moving to Rockbridge County, Kim served as the Executive Director of the Alleghany Partnership for Children in Sparta, NC from January 2006 – June 2016.
More About Us
Sailing Dingys
---
Zest Sailing Dingy: 12ft long 1-3 crew No. of Trapezes Sail Area (m²) 6.9 Length (m) 3.95 Beam (m) 1.47 Length (m) 3.59 Has Jib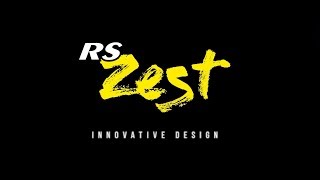 ---
Paddle Boards
---
Bic Paddle Boards: 10'0 Ctoss Fit We have a large amount of boards, so there is no need to book unless you are planning on bringing down a group. You can simply turn up on the day and hire from us. Width 33" Lenth 10" Weigth 29 lbs Volume 85 LB Technoligy Ace-Tec The SUP ATX inflatable board is built with an extremely rigid drop-stitch design. The overall shape makes for a stable inflatable, and the large EVA footpad provides excellent grip and comfort. SUP WIND 11.6"
---
Kayaks
---
We have a large amount of kayaks, so pleas call on the day to book in. LANAI CREW:1 LENGTH:9' / 2.74 M WIDTH:30" / .76 M CAPACITY:250 LBS / 113 KG FITTED HULL WEIGHT:46 LBS / 21 KG FULLY RIGGED WEIGHT:50.5 LBS / 23 KG HULL CONSTRUCTION:ROTOMOLDED POLYETHYLENE KONA CREW:1-2-3 LENGTH:11' 6" / 3.51 M WIDTH:34" / .86 M CAPACITY:425 LBS / 193 KG FITTED HULL WEIGHT:68 LBS / 31 KG FULLY RIGGED WEIGHT:78 LBS / 35 KG HULL CONSTRUCTION:ROTOMOLDED POLYETHYLENE
---
Windsurfing
---
We have a variety of windsurfing equipment available for hire. For safety reasons you can only hire from us if you have completed a course with us or are an experienced windsurfer Boards Techno 293 intermeadiate - advanced In light winds, the near 3 m length helps the board really glide through the water Width 31" Lenth 11'6'' Weigth 29 lbs Volume 215 L Technoligy ACE-TEC Biginer Boards SUP/windsurfer Width 32.5" Lenth 11'6'' Weigth 33 lbs Volume 205 L Technoligy ACE-TEC Bic 299 Width 49 Lenth 299 Weigth 33 lbs Volume 1491 L Technoligy ACE-TEC We have a veritie slalom bump and jump boards small strong winds Sails
---
Hobie Wave
---
No. of Trapezes Length: 13' / 3.96 m Beam: 7' / 2.13 m Sail Area: 95 ft² / 9.0 m² Has Jib Can take crew of 1-4 people. Sailing experience is essential. Our safety policy allows hire of our boats to experienced sailors.
---
Hobie Getaway
---
2 Conferdent adult must be onboard No. of Trapezes Length: 17' / 5.18 m Beam: 7' 8" / 2.34 m Total Sail Area: 180 ft² / 17 m²² Has Jib Can take crew of 1-6 people. Sailing experience is essential. Our safety policy allows hire of our boats to experienced sailors.
---
BBQ
---
Balmoral is a picturesque location for enjoying the water, playing on the beach and chilling with a BBQ! We have 2 Webber Cube BBQs available for hire. included in the price is a Gazebo (2x2m) and a Table.
---
Family Joyrides.
---
You will love the rush of the wind through your hair and the splash of water as you zip around Sydney Harbour; the Joy Ride Sailing Tours are very private and custom. We will do our best to ensure you have a wonderful experience. All children must be at least 5 years old and must be able to swim. "No sailing experience? No worries!!! Let one of our qualified sailing instructors take you for a joyride in one of our 17ft Catamarans". Booking Request for Joyrides are essential!!! Click Me Details at a glance Opening hours 9-4pm every day Max 5 people per group Pricing 

$137 for 1 hour What to bring Go Pro, hat
, towel
, sunscreen, 
camera,
 swimmers,
 flat-soled shoes or thongs (no high-heels)
, a light jacket or warm clothes.
---
Sailing Area
---
Sailing, Kayaying, Padlle borading, area A Line Drawn Spit Bridge Middle Harbour A line drawn from Eastern end Balmoral to Grotto Point Hunter Bay Hire Craft are not allowed to go outside this area
---
Rules ( terms and conditions )
---
You must wear the provided buoyancy aid at all times Be able to swim. No alcohol on the boats. Stay in the sailing area Always check the equipment before you go on the water. The hirer will be responsible for the craft and its care on and off the water. Children under the age of 16 must be accompanied out on the water Any accident /incident that occurs during your time of hire must be reported immediately to Balmoral Office. We do not refund your money, if you come in before the agreed time of hire or if you are bought back to the beach if you are not capable of using the equipment safely. You must sign out in the office on your return You pay for damage to the hire boat and the boat you hit. All equipment is hired by the hour, 60 minutes
---
Times of Hires
---
9-am Open Last Hires 3-30-4.30pm
---
Gazebo
---
Our marquee hire service is available with wall kits.They are ideal for any event, such as weddings, parties, corporate functions. We have 2. 3m x 3m Gazebo Bookings essential.
---
---